St. Maurice is a classic California sloop.
She is a Catalina 30, one of the most popular sailing craft ever built.
St. Maurice, built in 1980, is hull No. 1,800 out of 6,500 Catalina 30s built by Catalina Yachts.
Since launching, St. Maurice has had extensive upgrades making her stronger, more convenient, safer and more comfortable. She has logged thousands of miles in San Francisco Bay and along the California and Mexican coasts.
She also carries a complete range of Coast Guard mandated and approved safety equipment.
She's had a complete review of all safety and other systems by a certified marine surveyor.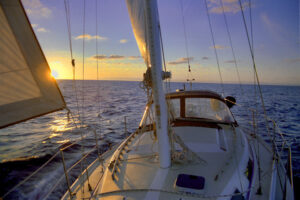 What other guests have said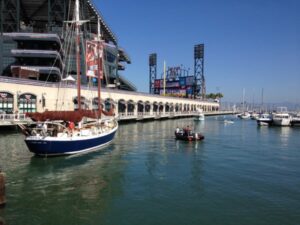 awesome Experience
"Capt. Patrick is a very welcoming, friendly guy who immediately makes you feel at ease, whether you have sailed before or not. He is a very experienced sailor happy to share his extensive knowledge about the area and its history. A beautiful boat and a spectacular area to sail around in — it was an awesome experience."
Sea Lions!
"Patrick is very knowledgeable and experienced, I felt safe sailing with him and loved all the bits of information he provided about sailing and the city of San Francisco. He gave me the opportunity to try my hand at sailing, never complained about being asked to take multiple pictures of me, and we even saw sea lions and dolphins, how awesome is that!
Communication with him was effortless and he was well prepared and equipped for the journey, providing snacks, water, a jacket and a blanket."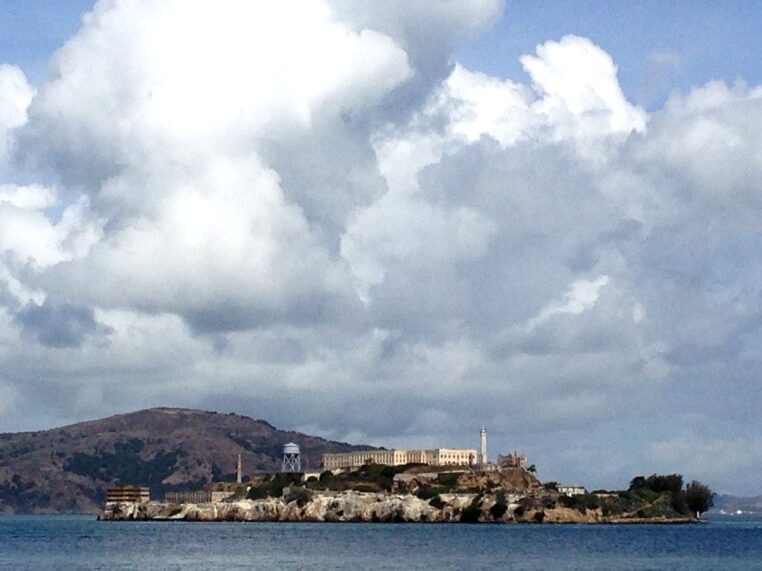 Scenic, thrilling
"Captain Patrick is an outstanding host. Fun, knowledgeable and very intent in providing an excellent experience to his guests. I enjoyed every minute of it, sailing through the bay bridge, passing Alcatraz and going around angel island – the route was scenic and thrilling. Sailing was like a reset button for my system! and one of the best things to do while in SFO. Recommended!"